Fendi Cravatte tie
This never-worn 85% wool and 15% silk tie was made in Italy and is a Fendi Cravatte.
It's in a dark grass green color.
It's nice soft fabric.
It doesn't have a pattern on the back, unlike how it appears in the picture.
It's from a New York model.
He sold it because he needed the money.
57 7/8" long by 3 3/4" at its widest
Item # 7614093
$80.00
Have questions?
Order
The pattern does not display well in small pictures. Below is an accurate picture of the design.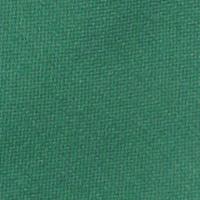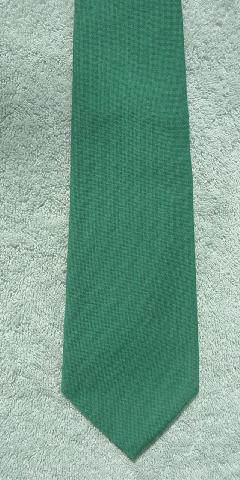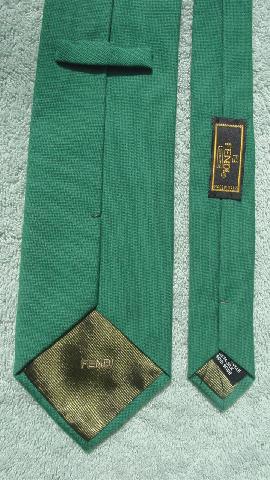 Home
Back to Men's Ties
Back to Fendi
Ordering, Payment, and Shipping Information